Compare Ford Trucks in North Dakota
Are you a Fargo, ND or Moorhead, MN resident in search of a vehicle that offers boost utility and reliability? If so, it is likely that a Ford truck is right for you. For some time, Ford has been a manufacturer that produces trucks that are truly worth driving.
Ford produces a number of different truck models. Giving buyers the ability to purchase the right amount of trucks for their needs.
Which Ford Truck is Right for You?
When shopping for a new truck, it is important to conduct the proper research. That way, you know you have a vehicle that will serve you for the many miles ahead. So, which Ford truck should you buy?
Ford Ranger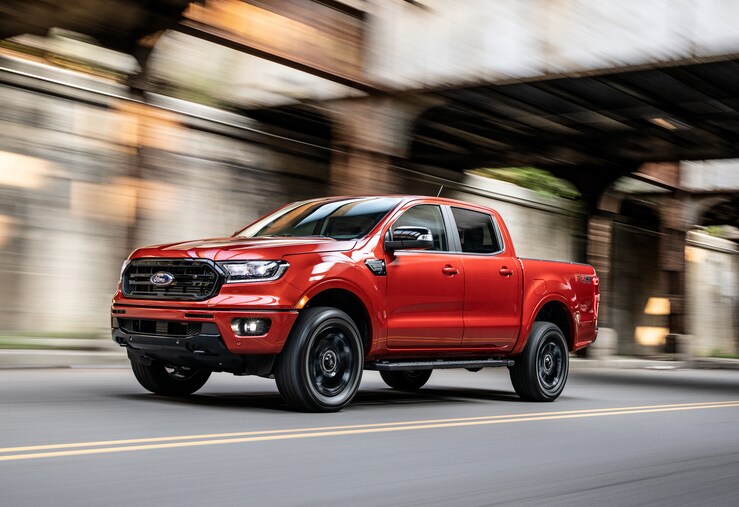 The new Ford Ranger is the ideal vehicle for someone in search of a mid-size truck. With its ability to tow up to 7,500 pounds and its rugged styling, competing with this Ford truck is no easy task. The 2021 Ford Ranger also boasts best-in-class maximum payload with the ability to haul up to 1,860 pounds.
Each Ford Ranger comes equipped with a 2.3-liter EcoBoost engine, providing drivers with both a powerful and efficient engine. This engine delivers 270 horsepower and 310 pound-feet of torque.
Shop Ford Ranger
---
Ford F-150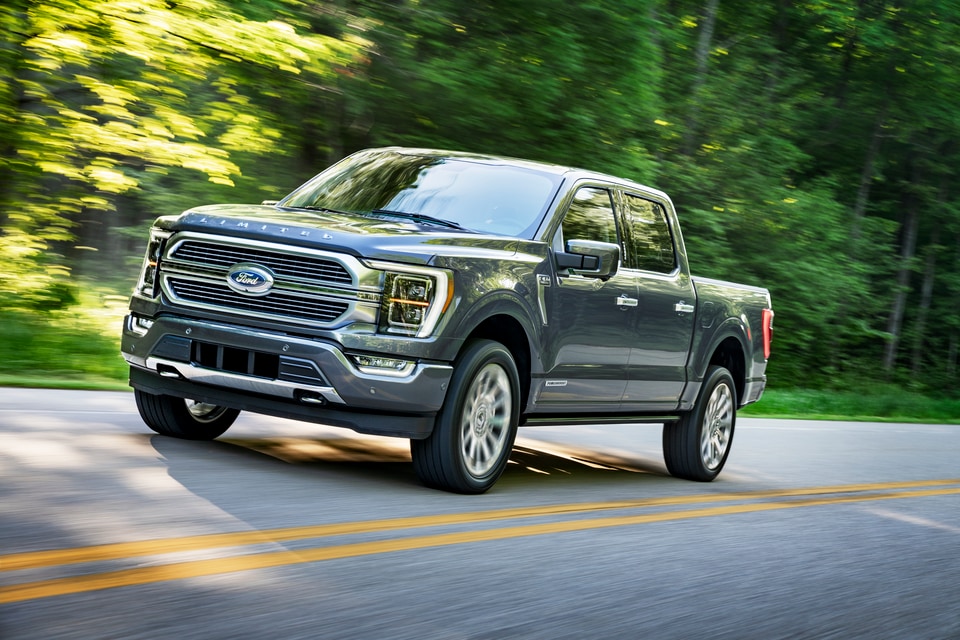 The Ford F-150 has long been a legend in Fargo. With a six-engine lineup, you can have the power of choice while shopping for a new full-size truck. The Ford F-150 can come outfitted as a work truck or with true luxury features shown in the Ford F-150 Limited.
When properly equipped, the new Ford F-150 can tow up to 14,000 pounds and can handle up to 3,325 pounds in payload. The new Ford F-150 Raptor offers even more capability. With next-gen Fox Shocks with Live Valve technology will allow you to get to where you need to go. Better yet, with available drive modes including:
Normal
Slipery
Sport
Tow/Haul
Off Road
Baja
Rock Crawl
you can drive a range of scenarios with confidence.
Shop Ford F-150
Heavy Duty Truck Options
---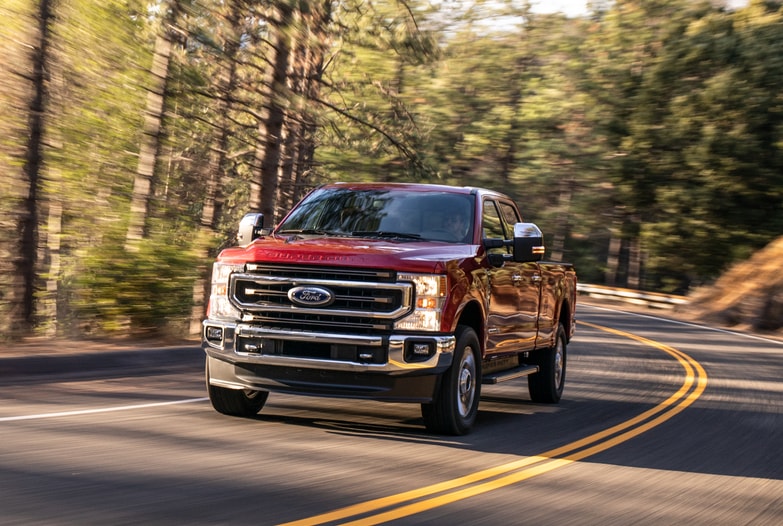 New Ford Super Duty
For some drivers, more power isn't just a want, it is a necessity. The Ford Super Duty lineup delivers serious capability and utility. With the ability to come outfitted with the legendary Power Stroke turbo diesel engine, you will not come up short in terms of power.
The Ford F-250 is a heavy-duty truck that is ready to go to work for you. With multiple configurations available to it, you can get the proper bed space to fit your needs. In terms of gooseneck and fifth-wheel towing, the Ford F-250 can tackle up to 22,800 pounds. Which is a truly impressive number.
For shoppers looking for even more power, consider the Ford F-350. This Ford Super Duty model is a vehicle ready to get the job done. The Ford F-350 can haul up to 7,850 pounds and tow up to 21,200 pounds. The new Ford F-350 also offers available four-wheel drive for ample capability and off-road performance.
Shop Ford F-250
Find the Right Ford Truck for Your Needs Today
Are you ready to get behind the wheel of a new truck? If so, we encourage you to consider the lineup of Ford trucks. When you do, you are more than likely to find the right amount of truck for both your lifestyle and your budget. Whether it be the Ford Ranger or a Ford Super Duty model, you are sure to be impressed with a new Ford truck.
At our dealership, we carry a variety of new Ford trucks. You can shop this inventory online or visit our dealership for a test drive. That way, you can see how well-equipped these trucks truly are.
Make an Inquiry