Tire Sales & Service in Fargo, ND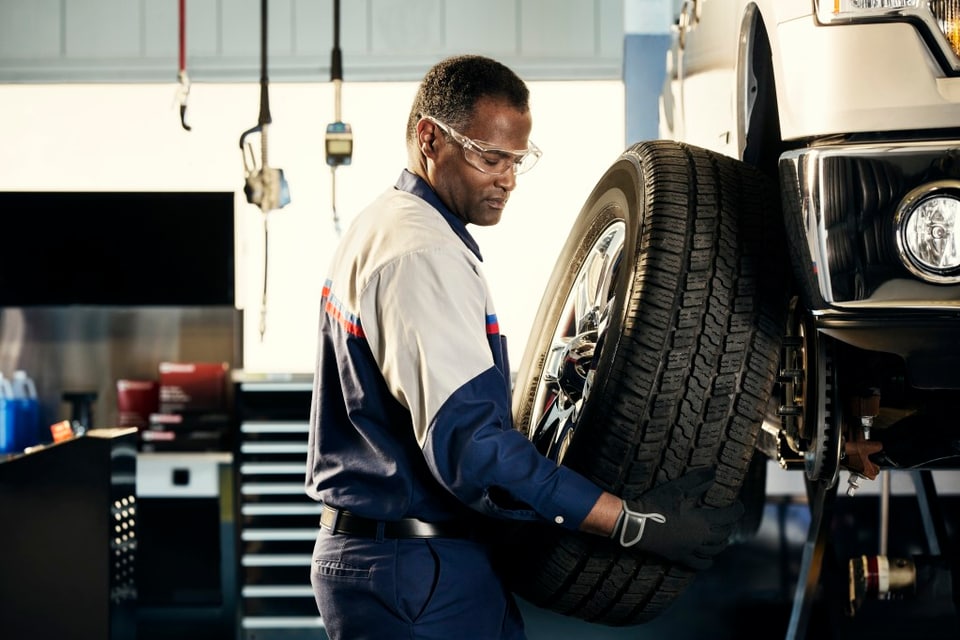 Expert Tire Service and Sales in Fargo, ND
We here at Luther Family Ford want you to have many successful travels in your Ford car, truck, or SUV. That's why we want to tell you more about the importance of regularly servicing your tires to ensure they are in proper condition with ample tread to keep you on the road. Thankfully, our staff of expert technicians can help you with all your tire needs. And if you need to purchase a new set of tires, you'll be happy to know that we have a broad selection of various name brands for you to browse.
Find Tires For Your Ford
Ford Tire Service Offerings near Moorhead, MN
Tires are necessary to drive, so it's important to take care of them. By regularly servicing your tires, you can avoid future headaches and costs. Additionally, having proper tires on your vehicle will increase fuel efficiency and help maintain overall control of where you're going. Here are some of the tire services we perform at our Ford Service Center: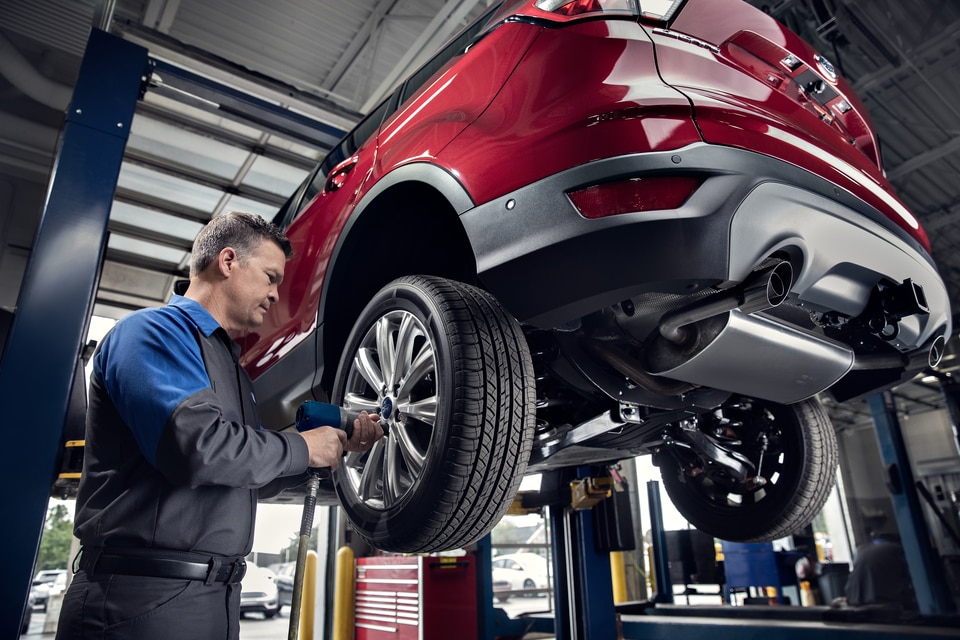 Tire Rotations: The tires in the front wear quicker than the tires in the back because there's consistently more weight on the front set. So, rotating them will ensure an even wear over time and increase the lifespan of the tires you drive on every day.


Wheel Alignment: Another important tire service is having your wheels aligned periodically. Keeping your wheels aligned has many benefits for your vehicle, including improving overall handling, optimizing driving stability, and increasing your tires' lifespans.


Tire Changeover: Are your tires low on tread and needing replaced? Or would you like to swap out tires as the seasons change to have adequate traction and control in various temperatures and weather conditions? Either way, our technicians can swap your tires for you. And if you need to purchase your next set, we have a wide variety of popular brands for you to choose from.
Schedule a Service Appointment Today
Whether you need specific tire service or want us to inspect your tires to see how much longer you can drive on them, the professional technicians in our Ford Service Center want to help you. So, schedule an appointment with our technicians today, and we can assist with all your tire needs.
Make an Inquiry